Power Purchase Agreements – PPA's

In today's volatile energy markets pro-active placement of the PPA is a fundamental part of maximising the value of the return on your asset.
The New Stream Renewables team has over 15 years of experience in working with developers, farmers, landowners, commercial (from private pension funds to listed organisations) and the public sector to bring electricity to market.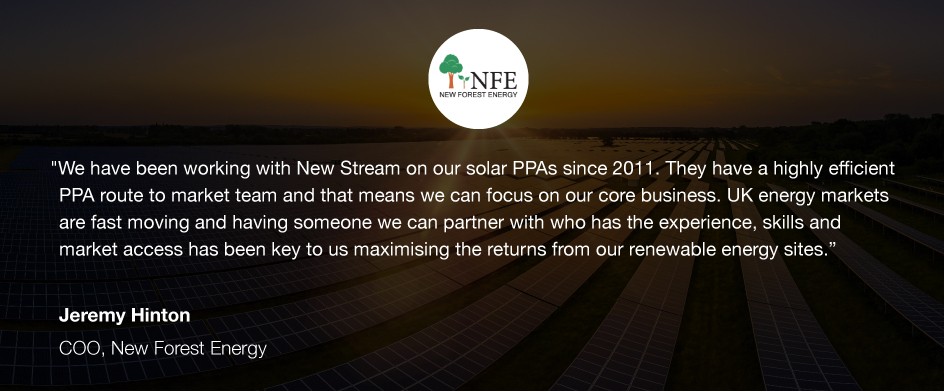 How we do this?
Work with you on preferred structure and term.
Report to you on current market pricing and sentiment.
Analyse Embedded Benefits and maximise Green Certificates ROC, REGOs etc (if applicable).
Consider Volumetric Risk (Nominations, Imbalance coverage, technology risk)
Present tenders to the whole market from the Big Six, European Utilities, Energy Aggregators and Trading Houses.
Negotiate on your behalf.
Provide credit analysis on potential buyers.
Provide ongoing support and market updates.
Corporate PPAs and Private Wire- In addition to selling your power into the established market, we have extensive experience in putting together corporate / sleeved contracts, private wire and other non-standard power sale agreements.

Make an Enquiry for your PPA's