Cold Weather Forecasts Continue To Support European Energy Complex
| | | |
| --- | --- | --- |
| Energy markets remain Volatile on growing cold weather forecasts. | Wind output has offset some of the risks with a strong output forecast in the short term. | Mainland Europe's weather is forecast to turn colder from next week. |
"The support we have seen in power prices is driven partly by this forecast of cold in coming weeks. We are some way off the highs we saw earlier in the month, and price risk volatility remains. 

It's a real case of risk-off for many traders and suppliers at the moment. PPA quotes and pricing are reflecting this. If you look at the German market, trading volumes in forward contracts fell Monday to their lowest level since the end of May. We still advocate price-fixing into current market strength on an upside versus downside basis. We have been locking in PPAs out to 2024 that represent huge value on a historical basis." 

 Charlie Ward,
Head of Renewables at New Stream

The lack of liquidity in some energy markets is a real concern. Not just for generators looking to take advantage of hedging opportunities but also on the buy-side as industrial users look to source commodities. It's something we are taking seriously and monitoring closely."


Jamie Banks,
PPA Manager at New Stream Renewables

Source: wxcharts.com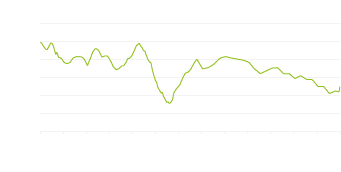 Source: Nationalgrid
Emergency energy meeting in Luxembourg ahead of COP26 
Emergency meeting of European energy ministers in Luxembourg.
Ministers could not agree on how to cushion consumers and companies from soaring power and natural gas prices.
E.U. will decide on the role of gas and nuclear energy in its green rulebook shortly.
There has already been some criticism from those who say the inclusion of gas is not compatible with net-zero goals.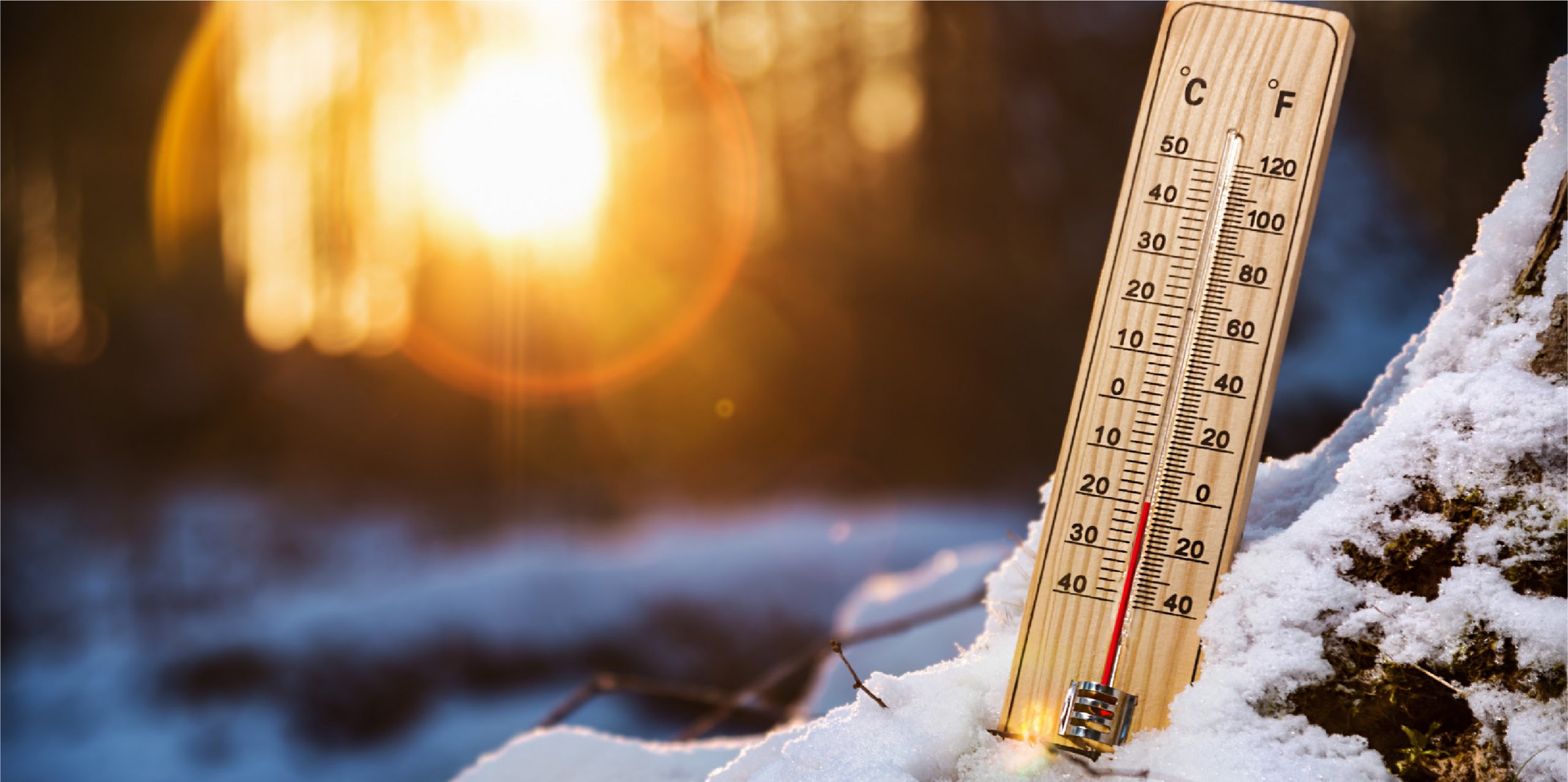 ---
Global Energy Markets
Are Also Moving Higher
China may limit coal prices in an attempt to fix its short-term energy issues.
Prices of physical coal cargoes surged last month as China began to experience power shortages that have impacted vital industries.
Crude oil stronger after data shows supply decline at crucial U.S. storage hub.
Oil supplies at the Cushing storage hub fell 3.75 million barrels last week.
Fears of stockpiles falling below minimum operating levels have continued to push prices to higher levels.


"If you look at the global energy complex, the shortage of natural gas and coal is boosting demand for oil products.
The drawdown in stockpiles across the world is a clear reflection of this."
Tom Rees,
Energy Analyst at New Stream.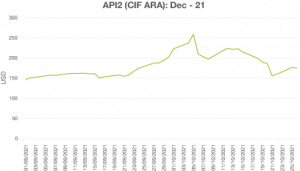 ---

Oil Market
Pricing
West Texas Intermediate crude, last reported up at $85 a barrel.
Brent for December settlement added at $86.50 a barrel.
The U.K. already sees some "demand destruction."
Manufacturers in Britain have cut natural gas purchases by half over the last four months in response to higher energy prices.
Consumption has fallen from about 11 MCM a day to around 5MCM this month.
New Stream view for Renewable Generators :
Pricing has struggled to get upward momentum over the last few trading sessions, and the short-term price action has been to the downside.
However, fundamentals remain tight.
We are now taking a "neutral" position in the short term as we expect volatility to increase and
the rate of gains to slow.
For those generators looking for price certainty and downside protection, we have been fixing PPAs and GPAs out into 2023
and 2024.
"PPA pricing and market liquidity have been the challenge, but we have locked in some fantastic levels for clients across the board. In the short term, we see upward momentum slowing hence urgency around fixing."
Jamie Banks, PPA Manager
---
Carbon
Markets
The Dec EUA contract has maintained steady growth throughout the year, with a recent sell off during the first half of October.
The UKA price continues to hold above the trigger contract for the cost-containment mechanism to be activated in December. However, it has since fallen from the highs posted in September (upwards of £70/t) on the back of strong wind generation and less fossil fuel generation.
The spread between EUA and UKA prices has further decreased since September.


Power Purchase Agreements
(PPAs) Fundamentals 
Gas and Carbon are still key drivers of U.K. power and PPA pricing.
Day-ahead, NBP gas is trading around 200p per therm.
Lower Norwegian supply due to planned maintenance works and reduced Russian flows supported spot and front-month pricing.
Price volatility continues particularly at the "front end of the curve".
Key Drivers:
European gas market is off the highs but still trading at strong levels.
Oil market is up, and the broader commodity complex remains bullish.
Gasoline prices spiked yesterday in Asia.
Reduced pipeline gas from Russia and Norway.
Strong Asian LNG buying interest.
Coal market tightness.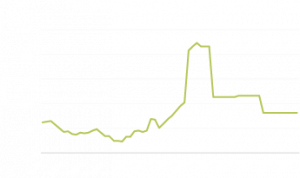 REGOs

Lots of activity in the REGOs market in the last couple of months with prices almost doubling since September due to lack of availability of European GoOs, buyers buying forward in anticipation of higher prices, electricity prices going up, and sellers holding onto their REGOs. Pricing is now around GBP 2.50 to GBP 3.75, depending on production technology.

We continue to see strong premiums for deep green and, to a more significant extent, subsidy-free certificates.

RGGOs

The RGGO market has been relatively flat compared to the REGOs; however, the spread between RGGOs derived from crop and waste has widened. Crop certs prices have hovered around the GBP 6.00 to 7.50 mark depending on quantity and production vintage, and waste certs from GBP 8.50 to 9.75 again depending on volume and production vintage.
We are beginning to see an increasing number of
UK corporate buyers entering the market with a growing acceptance of competing with European buyers. The introduction and increased adoption of ERGaR should continue to widen the demand for UK certificates in Europe.

RTFCs

We've seen increasing interest in RTFCs of late, with several haulage companies beginning to convert their fleets to run on Biogas or else planning to do so in the future.
Major buyers/fuel suppliers are actively looking
for Biogas producers to forego their RHI payments
to get onto the RTFO scheme to provide Biogas
for transportation.
The increased role of green hydrogen and the associated value of the Development RTFC should help drive the market.
---
In Other
News
A mothballed gas storage site in Yorkshire is being primed to help with spiralling gas bills.
The Rough gas storage site, mothballed in 2017 after becoming uneconomical to run, is now being considered for reopening by Centrica (owner of British Gas). Situated off the Yorkshire coast, it is touted as part of a solution to spiralling wholesale gas prices by increasing the country's natural gas reserves with the Rough facility.
Chris O'Shea, CE of Centrica, spoke at a House of Lords committee and said
"We have an asset that we have been talking to the Government about converting back into a storage asset, the Rough field in the North Sea. "I would argue for resilience."
Centrica is lobbying for Rough's reinstatement to help alleviate the financial burden that households across the UK are facing in the light of current economics, demand and the reliance on imported gas. Long term Centrica see Rough playing a significant role in the Hydrogen economy, which forms part of the Government's initiatives towards Net-Zero.
Centrica insists that subsidies will not be needed to finance the expected 1.6bn to get Rough back into operation, suggesting incorporation in customers' bills.
In 2017, before closure, Rough held 70% of the UK's entire natural gas storage. Britain now has space to store just one week's worth of gas, compared to an estimated 90 days in France and Germany, meaning the UK cannot easily ride price fluctuations in wholesale gas by fulfilling demand from storage at lower prices.
Swansea 325 MW tidal lagoon project unveiled.
Private funding for this element of the £1.7 Bn Blue Eden project will realise a 60,000m2 battery storage manufacturing plant, 72,000m2 floating solar array and data centre powered by renewable generation, and a mixed area of 150 floating eco-homes and a climate research centre providing affordable housing and employment opportunities.
The regenerated site just south of the Prince of Wales Dock will be developed by a consortium that includes Swansea Council and Associated British Ports
COP 26:  India's energy goal by 2030 of 450GW  is likely

India's goal of achieving 450GW renewable energy by 2030 is likely to be the highlight of the country's contribution to climate change mitigation at the UN-led COP26 summit that begins in Glasgow.