Gas (GPA) and Power (PPA) Markets Rally 
After a short sell-off last week, European TTF and UK NBP gas contracts moved up this week.
Gas contracts gained on forecast colder weather at the end of the winter season.
In much of Western Europe, expected temperatures will be well below average.
On the supply side, Norwegian unplanned maintenance at the Skarv gas field also added to the short-term market tightness.
New Stream expects price volatility to continue in the short term.
As European buyers look for Russian supply alternatives, LNG supply is very much in focus.
France will build a new floating LNG import terminal in Le Havre.
A Canadian LNG project in Newfoundland will be brought forward and could supply 2.6 million tons to Europe by 2026.
"While gas storage sites across Europe are showing the first signs of replenishment, this new weather forecast for lower temperatures may push that back a few weeks. There is still some big supply risk around Russian flows, although supplies to Europe via key pipeline routes were stable this week based on our constantly monitored data."
Charles Ward, Head of Renewables at New Stream
UK Power and PPAs
High price volatility on PPAs and GPAs continues.
Colder weather forecasts and reduced offshore supply moved short term pricing higher.
Higher wind generation has decreased spot market pricing levels and volatility.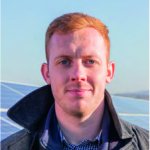 "Price action remains at the front end of the curve with forward contracts at a significant discount to the near seasons. Volatility is still big, and we have seen a mix of strategies from those generators looking for price certainty and some who want to leave floating."
Jamie Banks, PPA Manager at New Stream
Key Drivers:
Gas demand and short-term weather forecasts.
Wind generation.
Geopolitics and Russian gas flows.
European storage levels.
LNG cargos.