The deadline for phasing out unabated coal used in power generation is brought forward by twelve months to the 1st October 2024.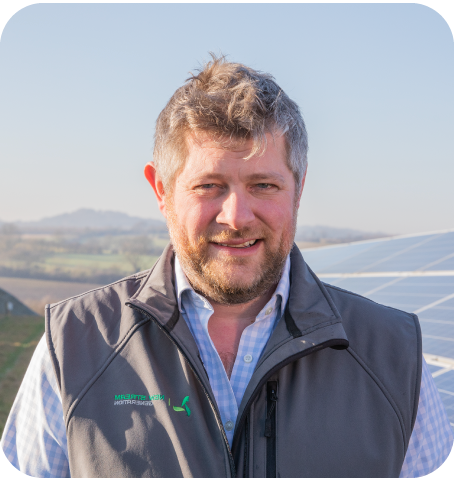 "A decade ago, coal was over 40% of the UK's energy mix, but it now makes up around 1%. The next decade will be make or break for our planet and this ban is a powerful way we can make a difference."
Charles Ward, Head of Renewables at New Stream
The UK government has brought forward the ban on the use of unabated coal by a year, so that from 1 October 2024, Britain will no longer use coal within its energy system.
Uniper's Ratcliffe-on-Soar plant is set to be the sole coal-fired power station in the UK from 2022.

Renewable energy capacity has continued to soar, helping push coal off the grid through 2020 and this year.
Last year also saw 67 days and 16 hours without coal in the fuel mix.
However, we have seen some minor coal generation present in recent months, predominantly in the Balancing Mechanism.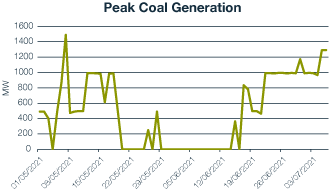 More Generation Capacity Lost As

EDF say Dungeness B Nuclear Power Station `Beyond Repair'

The Dungeness plant in Kent will be closed permanently seven years earlier than planned.

Dungeness B was capable of powering about two million homes.

Generation has been offline for "maintenance" since September 2018 when problems with pipework were discovered.

"De-fuelling" will begin shortly at the plant, a process expected to take several years.

Work at EDF's new nuclear plant at Hinkley Point C continues, but that has been delayed and is not due to start generating until end of 2026.

Oil

Oil prices jumped to their highest in more than six years after a bitter fight between Saudi Arabia and the United Arab Emirates plunged OPEC+ into crisis and blocked a supply increase.

West Texas Intermediate crude advanced to $76.98 a barrel, the highest since November 2014, as the breakdown in cartel talks left the market without the extra supplies for next month it had been counting on.

What happens next will determine whether the standoff could escalate into a conflict as destructive as last year's price war.
---
Carbon Markets
UK Allowance (UKA) prices settled at £47.50 for the Dec 21 contract at the end of last week.

EUA (European contract) traded as high as €58 to settle at €57.35.

The absence of a UK auction this week reduces supply and may add to  bullish market sentiment.

Pricing holds firm – supported by the tight gas market and a report on the carbon market reforms.

"We see this market strength as a sign of investors' confidence in Europe's ambitious Green Deal strategy to become climate-neutral by 2050. Even at these levels we are probably still at the lower end of the range considered to be necessary globally."

"Further evolution of prices will depend on regulation and details around stricter climate goal for 2030. We are going to see more volatility but it's difficult to argue that momentum driving climate action will only increase."
---
UK Power and Gas Markets
UK power and gas contracts make multi year highs.
After some profit taking on Friday spot NBP and TTF gas contracts moved into uncharted territory for summer pricing.
NBP within day UK gas (on the day) pricing above 90 pence per therm.
Power prices continued to track the surging gas and emissions higher.
The broader markets are also supportive with strong coal and higher oil prices.
In the US Henry Hub prices were up strongly on the back of the current heatwave in the Pacific Northwest leading to a peak in power demand for cooling purposes.
The move up in Henry Hub pricing is broadly supportive for LNG cargo pricing into Europe.
| | |
| --- | --- |
| | |
---

"We have seen bullish European energy market fundamentals for over 18 months now.


Gas pricing for this summer is moving into unchartered territory. It's been an incredible move up.

We are certainly not trying to call the top of the market but for those clients looking to lock in value
relative budget or historic pricing levels this has been a great fixing opportunity for them.

 

At some point we are going to see the pace of gains challenged but the question is, when?"
Jamie Banks,

PPA Manager at




New Stream Renewables

New Stream PPA desk have been successfully locking in attractive PPA rates for renewals through 2022 and into 2024 on a relative value basis.

We have continued to benchmark forward prices (2023 and 2024 fixing) and assess value against the FIT export tariff rate.

We will continue to flag fixing opportunities to our clients with renewals and forward expiries.
REGOs
After a very busy end to the CP19 compliance period and the overhang of certificates being cleared out of the market we are now seeing some very interesting pricing for future years.
CP20 non bio £1.85.
CP21 non bio £2.00.
CP22 non bio 2.10.
 CP20 bio £0.95 – £1.35.
There is still a significant divergence between non bio or deep green and bio REGOs and we expect this to increase further as buyers become much more selective and sensitive to the green washing with the cheapest possible certificates agreement.
RGGO
Pricing has drifted of with exchange rate moves and
also strong rises in the physical price of gas. We are seeing continued buying interest from the UK, Europe and Scandinavia.
There is still a strong premium for waste and crop plus carbon capture derived certificates relative to pure crop based projects. 
UK System Overview:
We have seen wind generation pick up in the last few weeks in addition to strong CCGT presence.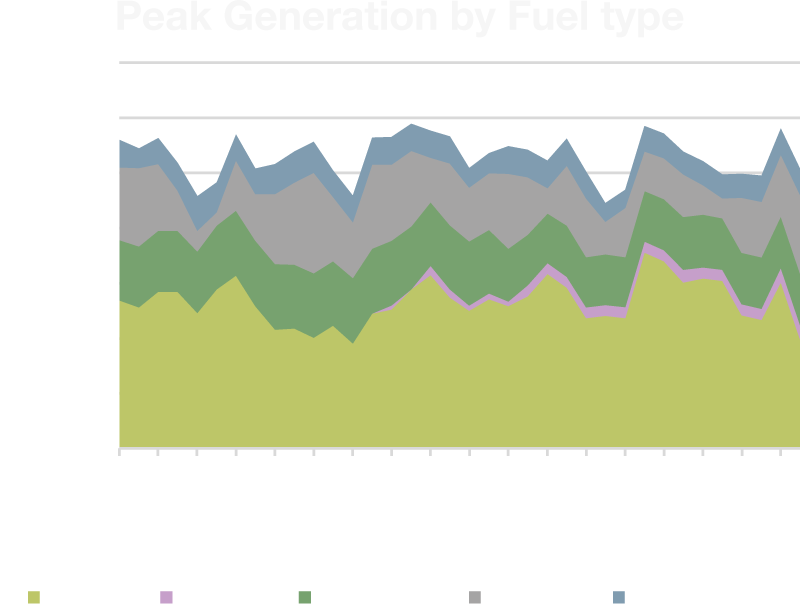 UK Energy System Data
and spot market volatility:
The increasing carbon and gas pricing has pushed wholesale power prices to record highs.
We have seen Day-Ahead contracts up almost 50 £/MWh from last year's position.
This has also been reflected in above seasonal average imbalance pricing.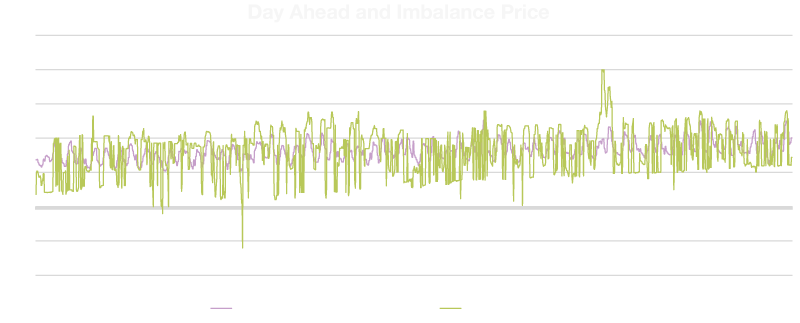 ---
---
In other news:
Angela Merkel Unveils €1.8bn NordLink Green Power Line To Norway
NordLink is the newest interconnector that have sprawled across Europe's borders over the past two decades.

Given increased intermittency of renewables on the grid their role is seen as more important than ever allowing countries to plug the gaps in their domestic supply or ease the pressure on their grids when they generate too much.

It will be the largest subsea power line in the region, surpassing the 360-mile NorNed cable from Norway to the Netherlands.

However, by the middle of the decade, however, it will be overtaken by the 480-mile Viking Link project between Britain and Denmark.
Consumers Face Paying Up To  £2.5 Billion A Year To Switch Off New Wind Farms
"Constraint costs" delivered to generators when the network doesn't have the capacity to transmit their electricity amounts to about £500 million a year, but new estimates from National Grid's Electricity System Operator forecast that they will at least double and could increase five-fold to £2.5 billion within five years.
Much of these constraint payments will be paid to new onshore and offshore wind farms in Scotland, which frequently produce more electricity than can be consumed locally. That power should be transmitted to customers in England, but the existing power cables aren't up to the task. Overloading them could result in overheating and equipment failure.
SSE and Scottish Power have plans to install new infrastructure, but this won't be in place until after 2027.

 
Battery Electric Vehicles

June 2021 saw for the first time Electric Vehicle registration outstripping diesel powered cars.  Combined, battery electric (BEVs) and plug-in
hybrid vehicles (PHEVs) accounted for 17.2% of new vehicles hitting the road (31,981 units). BEVs accounted for more than one in 10 registrations (10.7%)the Netherlands.