European Gas Storage Levels At Two Year Low
The winter began with robust levels of gas in storage but these were drained as demand dragged into Q2.

Europe's gas storage facilities were at a two-year low for late March, holding 315 TWh or 28% full, down from about 620 TWh at the same point in 2020.

Europe will need to stock up some 65-70 billion cubic meters of natural gas this summer.

According to Gazprom (Russia's largest gas producer) more gas was removed from storage in the 2020-2021 withdrawal season than in any other season since data recording began in 2011.

LNG price signal required to attract cargoes to fill the gap through summer mon

ths.
Commentary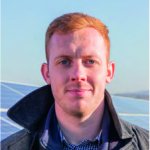 Jamie Banks
PPA Manager at New Stream Renewables
Colder winters are always bad news for energy consumers. But they are good news for those that produce the energy and we have seen the move up in NBP and TTF gas pricing support UK power PPAs (power purchase agreements). Good news for renewable generators but not good news if you are buying lots of energy at the moment.
This winter has been no exception with below normal temperatures and colder weather patterns across Europe putting pressure on the continent's gas storage levels. We are now looking to the LNG exporters from around the world to meet this demand.
We have been bullish European gas market fundamentals for 12 months or so now. The picture is still tight and demand for storage injections over the summer should keep pricing relatively strong.
Weather forecasts for the end of April is coming closer to seasonal norms so we will be monitoring that closely. The demand for LNG will be subject to a spread between natural gas prices in Asia and Europe this summer.
Until the last few weeks most of the price action has been in the front power curve ie contracts out for the next 12 months. We have been successfully locking in attractive PPA rates for renewals through Q1.
New Stream have continued to benchmark forward prices and asses value against the FIT export tariff rate.
New Stream is now flagging opportunities to lock in value into the 2022 market for those clients with renewals / expiries.
UK System Overview
We have seen the re-emergence of coal brought onto the system in recent weeks to accommodate low wind generation.
CCGT availability has again proven vital in providing generation to keep the system balanced  when wind is low.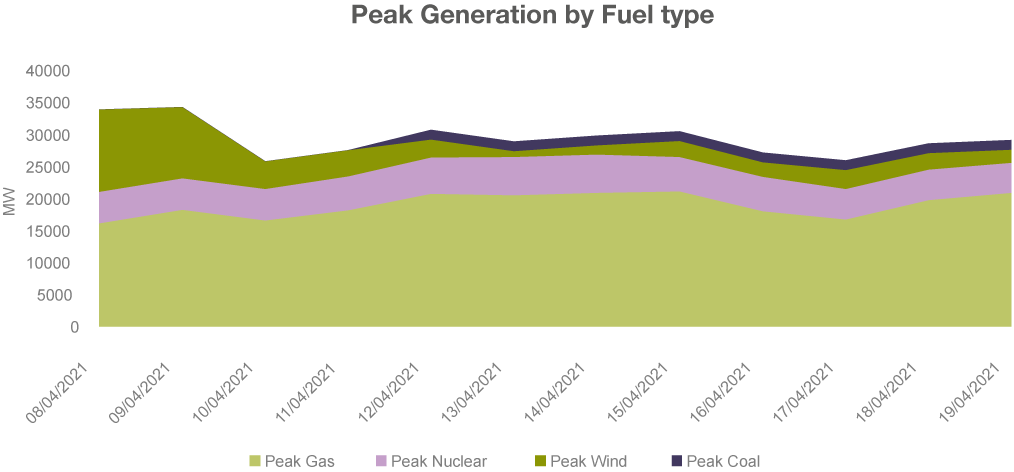 UK Energy System Data and Spot Market Volatility
On 12th April we saw the imbalance price reach £1971.59 £/MWh.
This was as a result of low temperatures and wind generation. This coupled with a slight increase in demand and lack of available units resulted in the sudden jump.
Prices in the BM reached similar highs of £2500 £/MWh.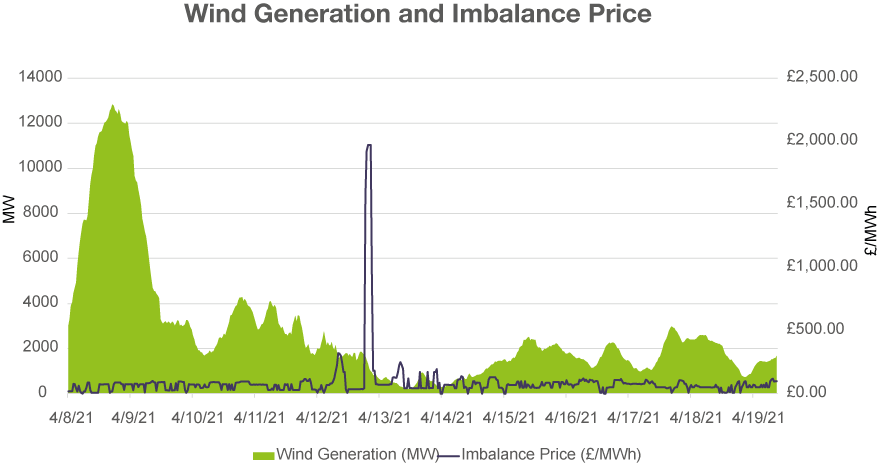 Carbon EUA Pricing Back at all Time Highs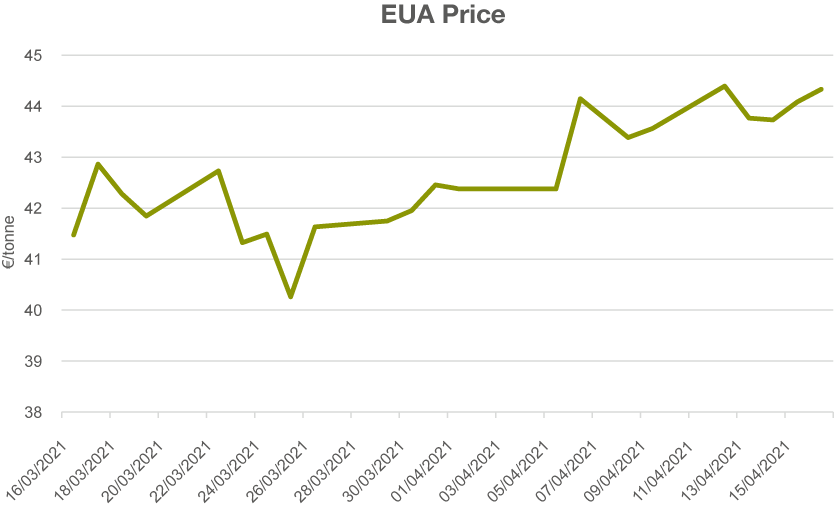 ---
PPA View and Strategy
Recommendation
We are starting to see significant interest in long-term PPA fixes.

Locking in value out through 2022 and 2023.

Gas is the key short term driver.

Carbon markets and broader commodity complex are the key drivers in the short term.

New Stream see a period of price consolidation with possible gains for forward contracts.

Key Market Drivers:
Gas storage

LNG pricing

Carbon market

Macro picture and broader market sentiment
REGO
Deep Green REGO certificates have seen a strong rebound in pricing for CP19 (April 2010 – April 2021) from £0.10 to £0.35.
A significant discount is arising between biomass and non biomass certificates.
As we have now reached the end of the compliance period and suppliers are now finalising their positions.
Green Gas Certificates
ERGAR (European Gas Registry) is continuing to develop at pace and hopefully in Q3 this will lead to a wider and more accessible market across Europe. The scheme brings together various independents scheme in a number European countries.
ROC
CP19 recycle forecasts have risen slightly to £2.91 per ROC, this has nearly £0.50 since Q4 2020.
Cold weather in Q1 2021  and a weakening demand impact from C-19 shutdown resulting in higher demand than originally forecast.
Strong incentive to "bank" CP19 ROCs into CP20.
---

In Other News :
U.K. Prime Minster Boris Johnson is preparing to announce deeper carbon cuts this week as he aims to spur global momentum in the fight against climate change.
Goal set to cut U.K. carbon pollution by 78% by 2035
The new target will become law by June
It builds on his already ambitious target announced just last year to cut emissions by 68% in the four decades through 2030 — the deepest cuts in greenhouse gas emissions in the Group of 20 nations
The U.K.'s new target marks a key point in the country's ultimate aim to cut emissions to net zero by 2050
Bitcoin mining in China will exceed energy consumption of 181 countries by 2024, study warns
Bitcoin mining (usually in coal heavy regions of China as electricity is cheaper) involves solving complex puzzles that require vast computing power.

 

Bitcoin has attracted considerable amount of attention in recent years, its underlying core mechanism, namely blockchain technology, has also quickly gained popularity .

 

The annual energy consumption of the Bitcoin blockchain in China is expected to peak in 2024 at 296.59 Twh and generate 130.50 million metric tons of carbon emission correspondingly
Some China-based miners, including the Nasdaq-listed Bitmain, have already said they will be shifting their operations to areas that rely on renewable energy sources.